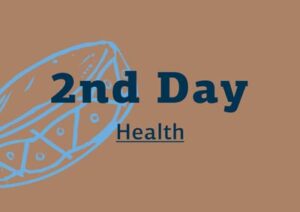 3rd Session: HEALTH
Efstathopoulos E.
Maglogiannis I.
Lekakis J.
Delezos K.
Thanasias E.
Kalachanis K.
Pavlakou E.
Boskou G.
Efstathopoulos E.
Artificial Intelligence in Medical Imaging . Its Perspective on the Service of Humanity.
The term Artificial Intelligence (AI) is used when a machine imitates gnostic functions like for instance learning, and problem solving. Specifically, AI refers to a spectrum of informatics that aims to the growth of smart systems that perform tasks usually demanding human intelligence. The AI systems have characteristics that are related to human behavior; they think like humans and think and function logically.
Among the greatest milestones of AI until now is that IBM's Deep Blue beated Gary Kasparof at chess. 'I was deceived' was the reaction of Kasparof after the chess game when he realized he had lost from a machine. There was a move on the part of Deep Blue that decided not to take the pawn offered by Kasparof and he characterized it 'human' with specific character and creativity. It was the point back in 1997 that machines started thinking as humans. Later on, this chess player said: 'I lost from ana alarm clock' meaning that with today's computing capability, the Deep Blue machine seems outdated therefore the current level of AI is very much more modern and strong.
WeE have machine learning and deep learning. Machine learning describes some sub-level of AI that involves all computer approaches that allow computers to learn from a total of data without having been programmed to do so, yet they perform based on the use f paradigm. Deep learning is a part of machine learning with multi-leveled representation; these levels are processing raw data in order to carry out filing works or tracing.
There are a lot of studies dealing with the problem of prognosis, diagnosis or therapy of diseases with the aid of machines. An example was given where the clinical information, the display as well as the characteristics of the therapy were used for the development of logistics regression models (LR) and Random Forest (RF) for the prognosis of patients that react to the therapy or not.
There is of a very strong evidence of a very strong that AI can have in some medical cases like interventional radiology. There can be prognosis of the therapeutic result, improvement I selection of patients, improvement of interventional procedures (new systems etc) and training along with the development of educational tools particularly in simulation.
One very important challenge we face in AI is the education of the software (education of the algorithm) and this is based on the big data we have from relative medical tests. This procedure requires supervision and the quality of data is very important too. Samples used should be representative ofrepresentative of all characteristics required i.e. men, women, age etc. Finally, in case of a finding that is particularly rare, the training of the algorithm becomes very difficult.
To whom the data belong (namely the findings, the test results etc)? An example was given of a monkey that stole a camera from a photographer to take a selfie which finally was uploaded to Wikipedia. The photographer sued Wikipedia to remove it, but Wikipedia refuses to delete it saying that the monkey owns it.
Who has the responsibility for the diagnosis? The radiologist? The Hospital? He who developed the algorithm? The AI company involved? These issues require regulations and some others that can be added tot the list are: transparency of results, explainability required when decision making is involved, patients feeling uncomfortable for AI diagnosis to be applied etc.
Maglogiannis I.
Lekakis J.
Delezos K.
Thanasias E.
Kalachanis K.
Pavlakou E.
Boskou G.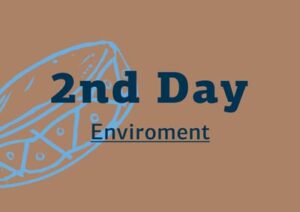 4th Session: ENVIRONMENT
Maniatis J.
Solomos S.
Papatzani S.
Riefler G.
Vasiliou V.
Maniatis J.
Climate Change, IT and Communications, New Model of Circular Economy.
There were 4 Basic Introductory remarks:
1. The new era finds Greece as well as the whole world facing challenges for which yesterday's best answers are not appropriate for tomorrow.
2. Climate change and the 4th industrial revolution are the top global and national political challenges
3. New equilibrium is emerging in all three factors of production
4. The development we strive for, must be SMART (utilizing digital technology), GREEN (tackling climate crisis), Socially and Spiritually fair, Inclusive (for young women, disabled) and creating new jobs.
The human induced warming was shown through a diagram in which it was evident that there is an Increasing trend in warming compared to previous years, which dictates that new measures are required. 51% of total final energy consumption goes to heating and cooling, 32% to transportations and 17% to power. The lower share of renewables (renewable energy) i.e. 10,1% is noted in the Heating and cooling segment which according to the data above constitutes more than half the energy consumed on the planet; this shows we have to do much work to tackle the climate change.
A diagram published by the Economist was used to show that there is no lowering of CO2 emissions, despite economic crises . crises. After so many crises like the first oil crisis in mid 70s, the 2ndcrisis in mid 80s , the fall of Soviet Union, the Asian financial crisis, and the latter global finance crisis, we continue to follow the same pre-crisis path. Nowadays, due to Covid19 we have achieved a 7-8% decrease in gas emissions, which we must do whatever possible to preserve it, in order to follow a more sustainable path.
A recovery plan for Europe: according to the long-term EU budget there is a 2,3 trillion Euro in order to recover the economies and the climate crisis as well as to create safety nets for the Covid-19. 30% of this budget will go to green development and 20% to digital transformation
What Europe has done during the last 30 years: Since 1990 there is an increase in the European GDP by aprox. 60% and a decrease 25% of warehouse emissions. This means we can have an increase in standards of living and reduce gas emissions at the same time. Measures we can apply to reduce emissions: if we apply increasing efficiency measures we can reduce emissions by 44% and the use of more renewables can decrease CO2 emission by 30%.
There is a basic geopolitical issue: the EU dependency on other countries regarding energy, namely on Russia for the fossil fuels and on China in the future for raw materials for wind and photovoltaic installations
According to the Intl Energy Agency, If we want to produce 1 MW of energy by using offshore wind installations we need more than 10 tons of copper while for 1 MW onshore for each MW we need about 2 t tons. Accordingly, for solar photovoltaic parks we need more than 2.5 tons copper and 7tons of silicon.
For electric cars – which are important in order to have sustainable urban and suburban mobility – we need 80 kilos of copper for each vehicle while for conventional cars we need less than 23 kilos of copper. Therefore, the EU will have to pay attention on dependence on raw materials from third countries.
Who are the biggest polluters on earth regarding CO2 emissions.: power is first, SUVs is – surprisingly – the second, while heavy industry is the third polluter in a row. Today 85% of the toral energy consumption in the world comes from fossil fuel; we have a lot of work to do, in order to change that.
EU is the biggest supporter of the climatic change required, as it has the lower per capita consumption compared to other geographic regions. In the future this impact will become less important however, as the Africa region's impact is expected to become far more important due to the projections for substantial increase in the number of inhabitants.
Solomos S.
Papatzani S.
Riefler G.
Vasiliou V.