"7 comments on modern art"
2, 9 & 16 April 2021 at 19:00-21:00
ON LINE SEMINARS – FREE PARTICIPATION DUE TO SPONSHORHIP
The work of art, a personal expression, like an earthy juice through a trunk that becomes a fruit, stands apart from its own creator, who can no longer be with it – orphan from father – as Plato teaches us in Phaedrus.
The work of art a gift to the world, like a bottle thrown in the open ocean of the infinite reflections, recognitions and interpretations, carries its secret.
The work of art stands also apart from the interpreter, either objectivist who superimposes mental patterns and seeks for concrete, stable, exclusive meaning or subjectivist, who retracts personal memories and gives equal sense to every interpretation.
The work of art, seeks for a true lover, an encounter, a fruitful contact in the in-between space of itself and the viewer.
Dimitris Kosteletos
dk-arch.blogspot.gr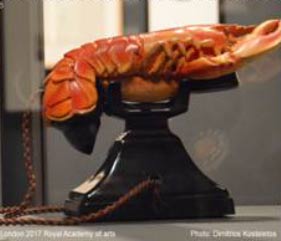 Dates: 2, 9 & 16 April 2021 duration 2 hours
from 19: 00-21: 00.